Keynote Speakers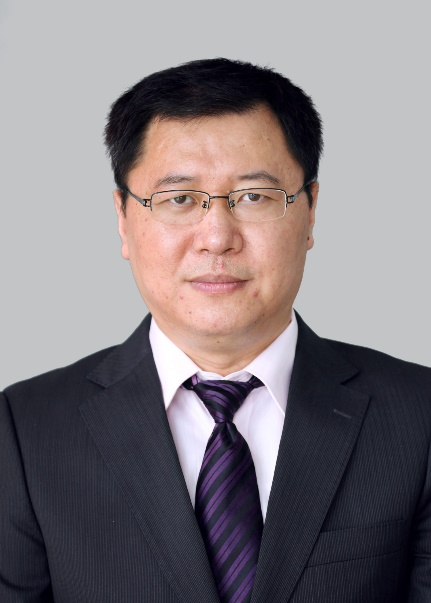 Prof. Xu Chen, University of Electronic Science and Technology of China, China
Xu Chen is Professor of operations and supply chain management at School of Management and Economics, University of Electronic Science and Technology of China, Chengdu, China. His current research interests include coopetition management, supply chain management, and operations management. His publications have appeared in Production and Operations Management, IISE Transactions, IIE Transactions, European Journal of Operational Research, OMEGA-International Journal of Management Science, Journal of Business Research, IEEE Transactions on Engineering Management, IEEE Transactions on Systems Man and Cybernetics: Systems, International Journal of Production Economics, International Journal of Production Research, Journal of the Operational Research Society, Annals of Operations Research, and other journals. His research has been supported by grants from the National Sciences Foundation of China (NSFC), Major Program of National Social Science Foundation of China (NSSFC), and National Key R&D Program of China.
Title: Low-carbon Technology Transfer between Rival Firms under Cap-and-trade Policies
Abstract: We investigate the effects of low-carbon technology transfer between two rival manufacturers on their economic, environmental, and social welfare performance under a cap-and-trade policy. We model alternative licensing arrangements of technology transfer and evaluate the model performance from the perspectives of different stakeholders, including manufacturers, customers, and policy makers. Our findings show that the contractual choice on low-carbon technology licensing is dependent on the trade-off between the benefits gained from the licensing of technology and the consequential losses incurred from competition with a strengthened competitor, which is influenced by a combination of factors, including internal technological abilities, the interfirm power relationship, external market competition, and the carbon emission control policy. Among them, the interfirm power relationship is most influential in determining the optimal contractual decision. In addition, we extend the analysis of technology licensing strategies to different carbon emissions caps with additional cost incurred from purchasing emission allowances through auction, and a two-period model considering emissions cap reduction, respectively. Finally, our analyses show it is critical for policy makers to develop appropriate emissions control policies to promote the agenda of a sustainable, low-carbon economy.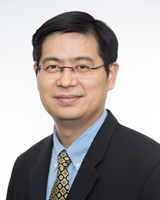 Prof. Xiaowen Fu, The Hong Kong Polytechnic University, China

Dr. Xiaowen Fu is a Professor in Engineering Management in the Department of Industrial and Systems Engineering, the Hong Kong Polytechnic University. His main research area is transport economics and management. He has provided advisory and modelling services to organizations such as the Boeing Commercial Aircraft, New Zealand Commerce Commission, Australian Competition and Consumer Commission, Government of British Columbia in Canada, Australian Competition Tribunal, Hong Kong Transport and Housing Bureau, Japan Rail (East), and OECD. He is an editor of the journal of Transport Policy, Vice President (Research) of the Air Transport Research Society, Vice President (Research) of the Institute for Aviation (UK), founding chair of the Maritime Economy and Policy stream of the World Transport Convention, and an honorary professor of the University of Sydney Business School.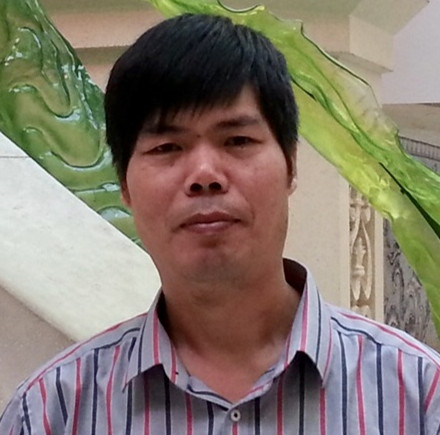 Assoc. Prof. Jingzhi Guo, University of Macau, China
Dr. Jingzhi Guo is an associate professor of Department of Computer and Information Science, Faculty of Science and Technology at University of Macau, teaching the subjects of e-commerce technology. He graduated on the major of International Business Management at the University of International Business and Economics (UIBE), China with a bachelor degree in economics (1983-1988). He obtained M.Sc degree in Computation at University of Manchester Institute of Science and Technology, UK (1999-2000), and awarded PhD degree in Electronic Commerce and Internet Computing at Griffith University, Australia (2001-2004).

Dr. Guo's current research focuses on the e-commerce areas of electronic marketplace, concept representation, semantic integration, collaborative commerce, virtual world and virtual marketplace, and electronic payment systems. Major applications of his research includes: vocabulary editor, business document editor, business activity inference engine, virtual world architecture and networking, electronic marketplace modeler, interoperable electronic product catalogues, electronic cash, and virtual money. Current prototypical implementations of his research includes ConexNet (collaborative concept exchange network) and EMpNet (electronic marketplace network). Based on the idea of ConexNet and EMpNet, some particular achievements are made, for example, Concept Dictionary (CoDic), Sign Description Framework (SDF).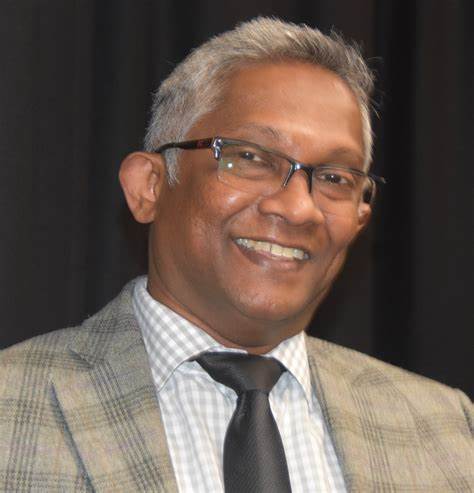 Prof. Srinath Perera, Western Sydney University, Austrilia
Srinath joined Western Sydney University in June 2016 after serving as Professor of Construction Economics at Northumbria University at Newcastle, UK. He currently leads the Construction Managemnt group and the Centre for Smart Modern Construction (c4SMC) at WSU. During his period at Northumbria University he led the Construction Economics & Management Research Group in Faculty of Engineering & Environment. Prior to joining Northumbria University he was the Course Director leading the Quantity Surveying group at University of Ulster in Northern Ireland from 2003 to 2009.
Srinath is a Fellow of the Royal Society of New South Wales (FRSN). He is also a Fellow of the Australian Institute of Building (AIB) and a Chartered Surveyor and a corporate member of the Royal Institution of Chartered Surveyors (RICS) and the Australian Institute of Quantity Surveyors (AIQS). He has worked as a consultant Quantity Surveyors and Project Manager in the construction industry in the private sector.

Srinath's career commenced as he graduated with First Class Honours from the BSc Honours in Quantity Surveying degree at University of Moratuwa, Sri Lanka where he received the Best Graduate Award for topping the cohort in all four years of the programme. Since then he has worked as a consultant quantity surveyor, project manager and as an academic in quantity surveying in Sri Lanka, Ireland, UK and Australia. In1995 he completed Master of Science in Information Technology (in property & construction) at the University of Salford, UK achieving the Top Student Award. He then went on to complete his doctoral studies in applying Artificial Intelligence techniques in Project Management. He received his PhD in 1997 from the University of Salford, UK.